The first stop on anyone's tour of Egypt has to be the bustling capital that is Cairo. And when you think of Cairo some quintessential images spring to mind: the Pyramids of Giza, the Sphinx, the Egyptian Museum… these are all stunning sites that you definitely can't miss.
But Cairo has far more to offer, and we can't wait to guide you through it. So here are just a few of our top choices of places to visit in Cairo.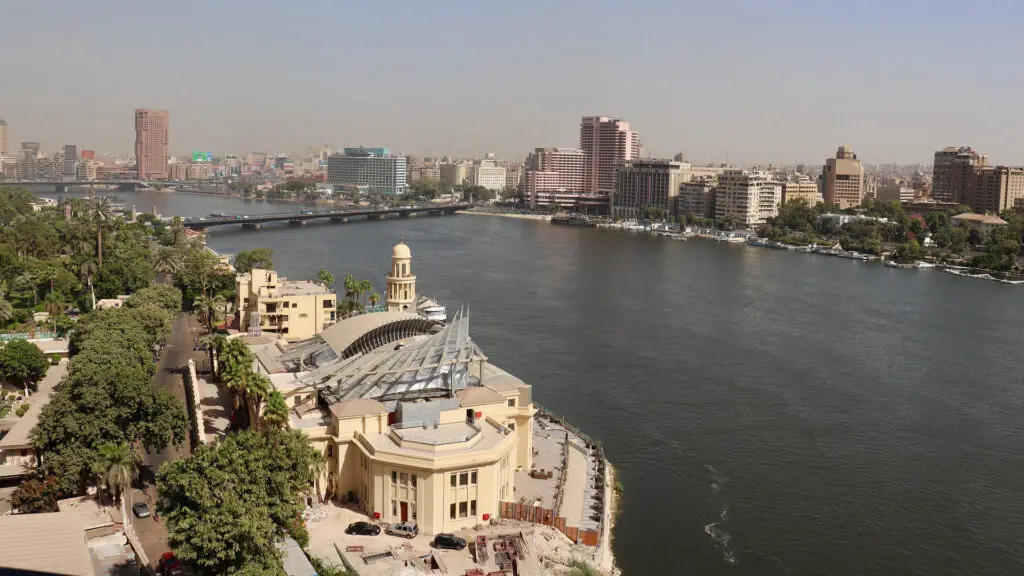 Visit the Museum of Islamic Art
The Museum of Islamic Art is perhaps Egypt's most finely curated museum. It has one of the world's most beautiful collections of Islamic art, and whilst only a fraction of what the museum owns is on display, the selection you will find here is astonishing.
The museum is well organised; on the right, you will find incredible architectural details and ceramic artworks, whilst on the left are pieces that are functional as well as beautiful – astrolabes, carpets, illuminated Qurans… this is a collection that will delight and educate.
Experience the Coptic Museum
Sticking with the theme of museums for a moment, we absolutely recommend the Coptic Museum.
Founded in 1908, this museum houses art from the earliest days of Christianity in Egypt to early Islam, but it is as much the museum itself as what it contains that makes it such a draw.
Here you will find sculptures, textiles, frescoes, stelae, all taking you on a journey through the transition between Pharaonic and Coptic art.
The museum also houses the oldest book of psalms in the world, complete with its original wooden covers. With so much to see here, make sure you have enough time to fully enjoy it!
Wander the Sharia Al Muizz Li Din Allah
Once a grand thoroughfare, populated by storytellers, entertainers and food vendors, Sharia Al Muizz is no longer the hub of Cairo but it is still a most splendid street.
Here you will find the most impressive collection of minarets, domes and striped facades in all of Cairo.
The street is largely vehicle-free allowing for some excellent sightseeing without the fear of getting run over, so you can enjoy the medieval architecture and peruse some local wares, from shisha pipes to copper coffee ewers.
Shop at Khan Al Khalili
If Sharia Al Muizz has whet your appetite for souvenirs and you want to enjoy more of a market atmosphere, then you should head to Khan Al Khalili.
This medieval shopping complex is comprised of small winding lanes and little courtyards, where Cairenes sell anything and everything. And if you can't find it you will surely find someone who can find it for you!
Marvel at the Citadel
The Citadel in Cairo was begun as a fortification against crusaders in 1176. Its foundations were laid by the great Saladin and went on to house the rulers of Egypt for the next 700 years.
It is a sprawling edifice that shows the marks of all the changes in power over those years, and it is certainly a delight for historians.
Besides the rich history here, it also offers fantastic views of Cairo, and on clear days you can even see the Pyramids from some of its terraces.
Explore the Fascinating Nilometer
The Nilometer is a place that doesn't often get mentioned but has a dizzying, Escher-like quality that should entice the artistically inclined.
It was built in order to measure the water level of the Nile during the flooding season. At night, candles are lit here, making it a truly magical sight.
Visit Mosque-Madrassa of Sultan Hassan
The Mosque-Madrassa of Sultan Hassan is an enormous structure that is one of the finest examples of Mamluk architecture in Cairo.
It was built between 1356 and 1363 by, as the name suggests, Sultan Hassan, although he was assassinated just before the mosque's completion. The building is peaceful, beautiful and well worth a visit.
So there you have just a few ideas of where to go when you explore Cairo. We can help you plan a holiday that will fit your interests specifically, and should you want to travel beyond the city and explore the rest of Egypt, we will be happy to help! Feel free to get in touch.